Health crisis obliges, the shooting of the film devoted to the life of the legendary American singer, requiring many extras for the stages of concerts, will not be able to take place soon.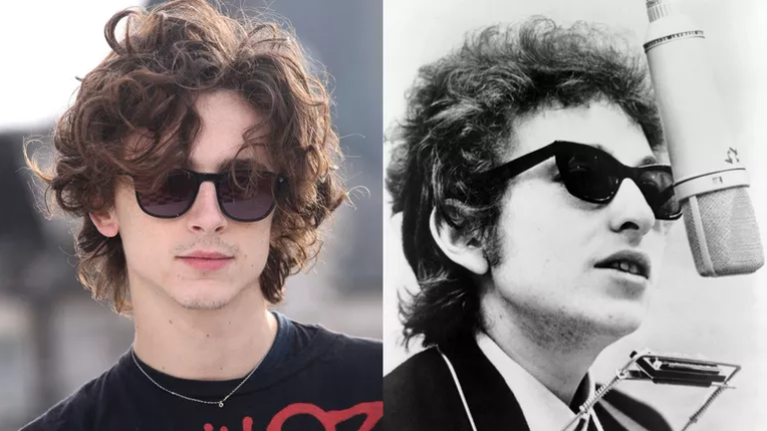 A master director in the art of biopics, a talented young actor and a music legend, the project Going Electric had enough to make your mouth water. Unfortunately, it will take patience to see Timothée Chalamet retrace the youth of Bob Dylan under the direction of James Mangold (Walk the line, Le Mans 66).
Phedon Papamichael, the director of photography of the film announced that the shooting could not start due to the health crisis. "We were to work on the Bob Dylan with Mangold. But it didn't happen", He said in an interview for the site Collider . "I don't think the project is dead, but it's something complicated to do in the midst of the Covid-19 pandemic, because it's happening in tiny clubs, with a lot of extras in period costumes", he added.
Announced at the beginning of the year, the feature film was due to return, according to IndieWire , at a pivotal period in the bard's career, when he abandoned his traditional acoustic guitar to move towards a more electric sound, confirmed by the success of the single Like a Rolling Stone. Bob Dylan had interpreted this title under the jeers of the public one evening in March 1965, during a concert which became legendary at the Newport Folk Festival.
Timothée Chalamet will star in the remake of Dune by Denis Villeneuve, based on the novel by Frank Herbert, postponed to October 2021 and the next Wes Anderson, filmed in Angoulême. For his part, James Mangold is currently working on the fifth installment of the saga Indiana Jones.
.