Oscar winner for The Artist interpreter, in the film of Anne Fontaine, the former president forced to team up with his enemy of 2012, François Hollande.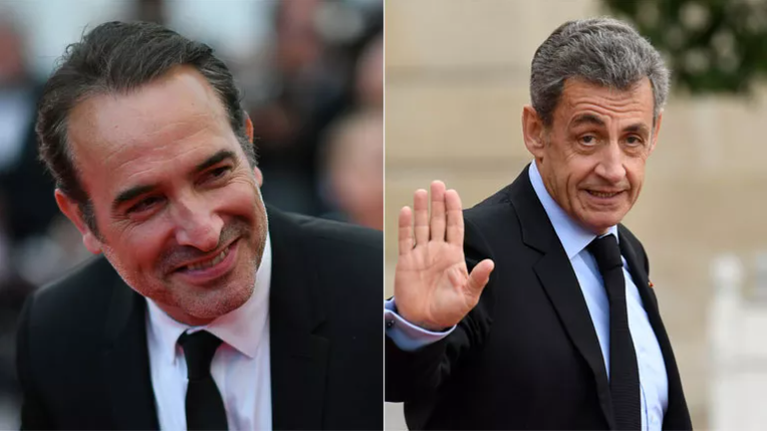 "More than a biopic, a fable". The shooting of Presidents , Anne Fontaine's next film with Jean Dujardin and Nicolas Gadebois has just started. On his Instagram account, the interpreter of the next OSS 117 published in the night a photo of the first scenes of the feature film, in which he plays Nicolas, a character very largely inspired by the former head of state of the same name.
Ray-Ban screwed on the nose or open shirt with shiny chain, Jean Dujardin plays a former president on the return, eager to reconquer France, reports Allocine . To carry out his plan, he tries to convince his former political opponent François – played by a Nicolas Gadebois, bluffing in François Hollande – who lives a quiet retirement in Corrèze. "It's about the comedy of power and the difficulty of no longer being in charge. It is the meeting of two political opponents who will live a kind of adventure», Explained Anne Fontaine to The New Republic . Doria Tillier, Pascale Arbillot and Jean-Michel Lahmi complete the cast of the film, whose release date is still unknown.
In 2011, Denis Podalydès had already played Nicolas Sarkozy in The conquest by Xavier Durringer, who reviewed the rise of the political animal to the head of state. TV movie The Last Campaign meanwhile dealt with the Hollande-Sarkozy duel in 2012, with Thierry Frémont and Patrick Braoudé in the title roles. Presidents would it arise as the final part of a saga that does not speak its name, dedicated to the sixth leader of the Vth Republic ?
.