The Governor of the General Authority for Small and Medium Enterprises "Monsha'at", Engineer Saleh Al-Rasheed, inaugurated today the Makkah Center for Entrepreneurship and Business in the Makkah Al-Mukarramah Chamber – which was built on an area of ​​1,000 square meters, and accommodates 250-300 people, and contains 38 ready-made offices independent of other open spaces -, In the presence of the Undersecretary of the Ministry of Communications and Information Technology, Eng. Nawaf Al-Hoshan.
Al-Rasheed explained that the small and medium enterprises sector enjoys great government support and attention, and has made qualitative leaps during the past periods, and that the entrepreneurship centers contribute to supporting pioneers and owners of small and medium enterprises by providing pioneering programs and joint work spaces that also promote the exchange of ideas, and entrepreneurs benefit from Projects presented by their peers.
For his part, the Chairman of the Board of Directors of the Chamber of Commerce in Makkah Hisham bin Muhammad Kaaki explained the great importance that the Chamber attaches to entrepreneurship, pointing out that the Makkah Chamber is one of the first Saudi chambers, and the most interested in medium, small and micro activities that represent the backbone of the national economy, and that the leadership centers Co-working spaces have a pivotal and effective role in the entrepreneurship system, in an integrated manner with the role of public authorities, universities, chambers of commerce, the private sector and the finance sector.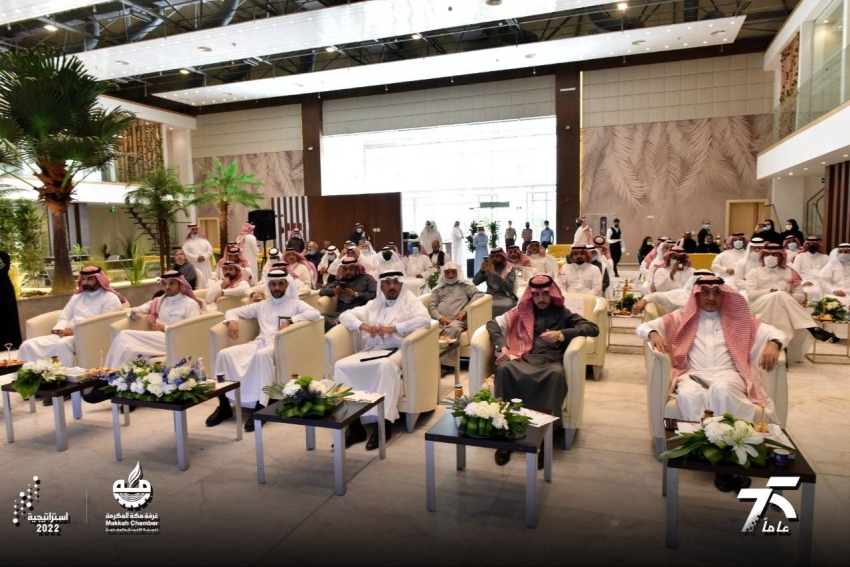 .