The project joins other films about amusement parks like Jungle Cruise or the remake of Haunted Mansion and the 999 Ghosts.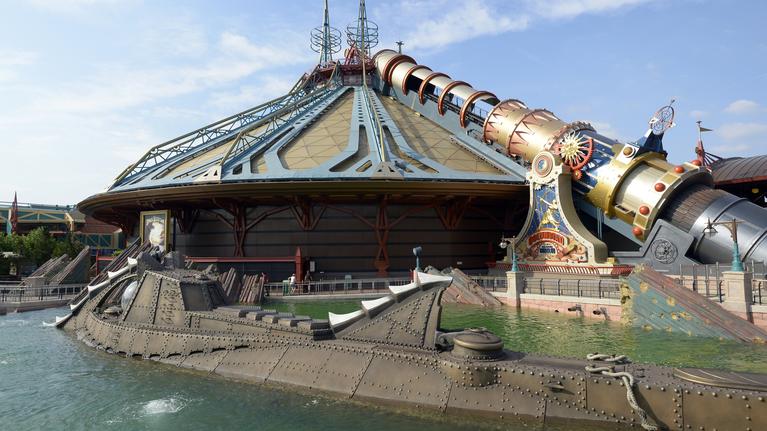 Inspiration is never far away. Disney is developing a feature film inspired by its Space Mountain attraction according to Variety . The goal is to expand its universe of films on its amusement park rides. Joby Harold, known to be the screenwriter of the film King Arthur: The Legend of Excalibur (2017) and currently on the series Obi-Wan Kenobi Star Wars for Disney +, is in charge of writing the project which should be released in theaters.
Space Mountain is a roller coaster in the space theme. First introduced in 1975 at Walt Disney World Resort in Florida, it has become a staple in the Tomorrowland section. Indeed, Space Mountain is present in five of the six parks of the Disney group. Yet the attraction has no history or protagonist unlike other park rides. A blank sheet ideal for creating an original story, described by Disney as a family adventure.
This is not the first time that Disney has found inspiration in its parks. Best known example, Pirates of the Caribbean. The attraction, which arrived in Disney parks in 1967, became ultra-popular with the film saga that began in 2003 which grossed no less than $ 3.07 billion. Other attempts have taken place, as with The Haunted Mansion and the 999 Ghosts and Eddie Murphy, inspired by the Haunted Manor ride, but without the hoped-for success.
Not enough to cool Disney off. The American company announced six weeks ago that a remake of the horror comedy is in development. And more recently the film Jungle Cruise, also inspired by a merry-go-round present in four of the Disney parks, should be released on July 30, 2021. The feature film worn by Emily Blunt and Dwayne Johnson has been postponed following the coronavirus epidemic.
.