His Excellency the Minister of Communications and Information Technology, Eng. Abdullah bin Amer Al-Swaha held a meeting yesterday with his counterparts in the Republics of Rwanda and Finland, with the aim of strengthening the strategic partnership between the Kingdom and friendly countries, and discussing ways to support mechanisms of joint cooperation in the fields of technology, innovation, entrepreneurship and building digital capabilities, in addition to meetings with a number of Heads of major companies working in various fields of technology; To discuss investment opportunities available in the fields of technology, research, development and innovation, as a step to develop the digital and innovation-based economy in the Kingdom.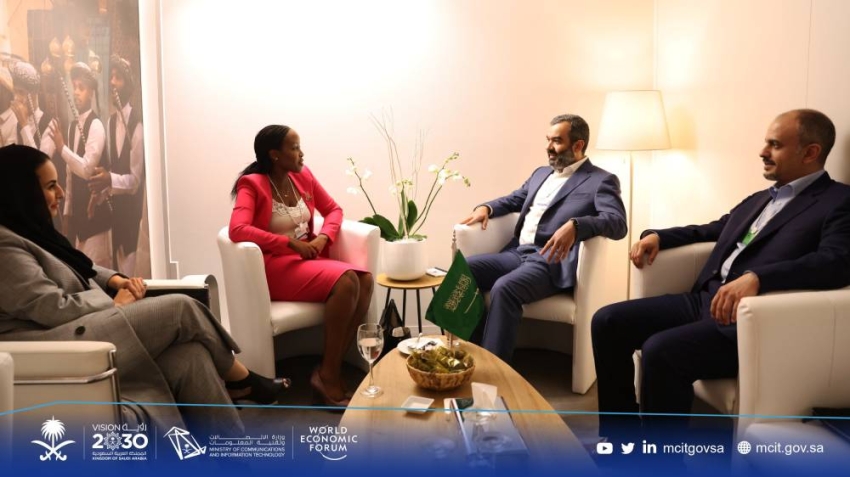 The meetings took place on the sidelines of the activities of the World Economic Forum, whose activities were held in the Swiss city of Davos, and included the Minister of Information, Communications and Innovation of the Republic of Rwanda, Paula Ingabire, and the Minister of Transport and Communications of the Republic of Finland, Timo Haraka.
In the context of efforts to consolidate the Kingdom's position as a regional center for technology and innovation, the Minister of Communications and Information Technology met with a number of heads of major companies operating in the fields of technology and communications, beginning with a meeting with CEO of Tech Mahindra Chandra Prakash, and Chairman of Bharti Enterprises Sunil Bharti Mittal. With the President of Alibaba Group J Michael Evans, and discussed with them ways to enhance cooperation and build partnerships in the areas of emerging technologies, support research centers, and offer investment opportunities in the Kingdom.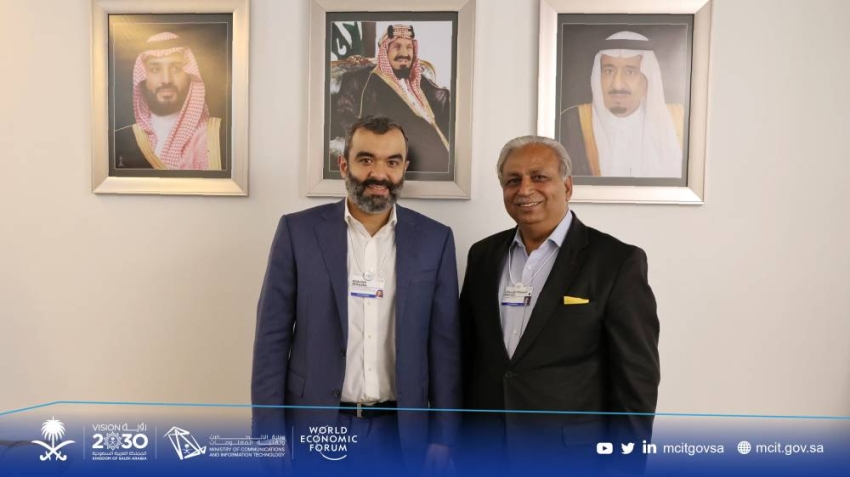 .