REPORTAGE – Despite the gloom linked to the coronavirus, the special edition organized on the Croisette this week has rekindled the flame of cinema. But ended with a minute of silence for the victims of terrorism.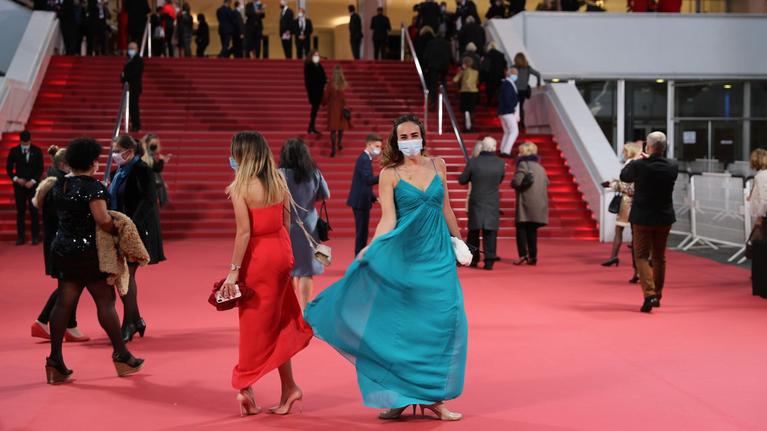 From our special correspondent in Cannes
Until Thursday the special edition of the Cannes Film Festival 2020 had something encouraging. With government announcements related to the coronavirus, the mood has changed. And the new terrorist attacks have closed the smiles. Yesterday evening, on the Croisette, the red carpet turned black and a minute of silence was observed for all the victims of Nice and all those of terrorism.
It all started well though. For these three unexpected days, the handpicked guests, as well as the Cannes residents who love the cinema, certainly had to endure drastic health checks. Disinfection airlock with facial recognition camera, temperature measurement and gantry projecting a fine mist to the Blade Runner before accessing the red carpet. But the cinema was there.
On the menu of this edition which ended yesterday, four films, from Japan, Georgia and France, presented in preview. Two do not yet have a release date
.