Christopher Nolan's ambitious blockbuster gives way to Vincent Lindon and François Damiens' latest film, after five consecutive weeks at the top of the ranking.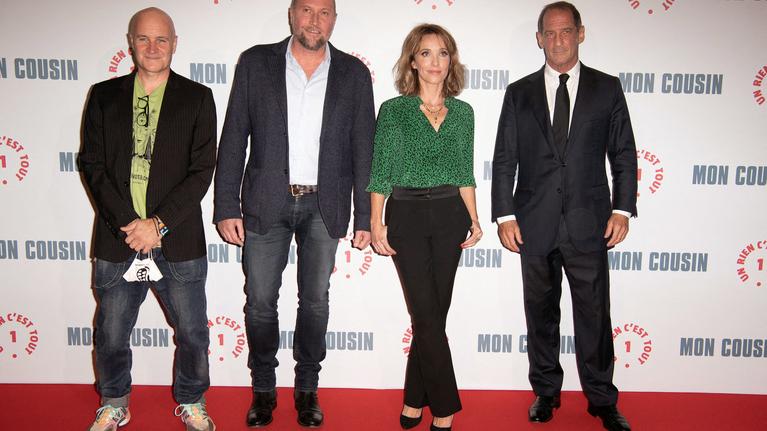 My cousin, Jan Kounen's new film, topped the box office for its first week of operation. He thus dethroned the American blockbuster Tenet, directed by Christopher Nolan, who had held number one for five weeks.
Family comedy carried by the duo Vincent Lindon and François Damiens, My cousin drew 205,217 spectators, according to CBO box office data released on Wednesday. Antoinette in the Cévennes, another comedy, romantic this time, keeps second place, with 153,315 admissions, which allows it to exceed the bar of 500,000 admissions in three weeks. Tenet, a spectacular film between espionage and science fiction, hold the helm despite the health crisis. Since its theatrical release a month ago, it has sold more than two million tickets and has drawn another 139,499 people in the past week.
Overall, cinema attendance remains at half mast, down 53% compared to the same week last year. The theaters are facing drastic health measures and a reduction in their gauge, while the American blockbusters see their release postponed one after the other.
CBO Box-Office survey for the week of September 30 to October 6, 2020:
My cousin: 205,217 admissions (out of 699 copies) – new
Antoinette in the Cévennes: 153,315 entries (out of 638 copies) – 3rd week cumulative: 508,272
Tenet: 139,499 entries (out of 761 copies) – 6th week cumulative: 2,159,301
Appearances: 85,992 entries (out of 365 copies) – cumulative 2nd week: 229,612
Josep: 61,028 admissions (out of 200 copies) – new
.